GTG 2012 Ride - Boston to San Francisco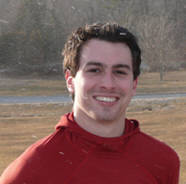 Elias McQuade
Hello everyone, I am a student at Bryant University earning a degree in International Business - Finance, Entrepreneurship and Spanish. After travelling much of the world for my studies and for pleasure, I realized I wanted to see more of our own United States. Cycling cross-country has always been a dream of mine, so I have long toyed with the idea of exploring the US on bike. While the idea of biking across the US was exciting, the ultimate inspiration to go ahead with the journey was far more disheartening. In 2011, my sister Molly was diagnosed with Graves' disease. After watching her struggle with the disease, I knew that I wanted to do something to show her my support and raise awareness of the disease. After hearing about Michaela's 2011 ride, I knew that another Greater than Graves' ride was the perfect way to do both. It is an honor to be able to help the Graves' Disease and Thyroid Foundation, continue Michaela's vision, and bike across the country for my sister. I hope that you can help us on our journey and support the foundation and all those affected by these diseases. Thank you and I hope we have the pleasure of meeting one day.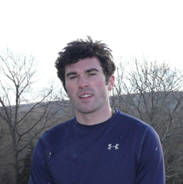 David Britton
Hello, I am a senior at Bryant University studying Entrepreneurship and Environmental Science. As my roommate Elias and I started our senior year we both knew that upon graduating we wanted to do something different before getting caught up in the chaos of finding a job. We began discussing the idea of a cross-country bike trip, but at that point it seemed like more of a dream than a real possibility. Things starting coming together when Elias realized he could add some meaning to the adventure by continuing Michaela's Greater than Graves' Ride. I knew the cause was important to him because his sister had recently been diagnosed with Graves' Disease, but at that point I knew very little about the disease. Most people I talked to also had little or no knowledge of the disease, so raising awareness seemed like an excellent goal for the ride. Biking 4,080 miles should help draw attention to the cause and raise money for the Graves' Disease and Thyroid Foundation, so I am very excited to do my part to help. We have already begun doing both and will continue working towards these goals as we pedal across the country.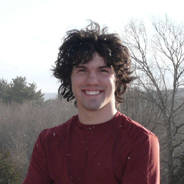 Keating Tufts
Greetings, I am a junior at Southern New Hampshire University studying Organizational Leadership. I have coached basketball and soccer for the Special Olympics for the past four years while volunteering at practices and events for a total of nine. After this semester most of our friends will have graduated and started upon new journeys in the workplace. However, our journey this summer will be a bit different. Dave, Elias and I will embark on a journey across America on bicycles in support of the Graves' Disease and Thyroid Foundation. We will have the chance to visit new places, meet new people, and most importantly raise awareness of Graves', a disease that affects millions of lives in the US alone. I had never even heard of the disease until Elias' sister, who incidentally had never heard of it either, was diagnosed. While we can't cure Molly of the disease, our ride will help inform the public, fund the GDATF's patient support, and help further Graves' research, all in honor of Molly. I'm proud to take on this challenge and hope you will find a way to support our ride in any way possible.