Graves' Disease and Thyroid Foundation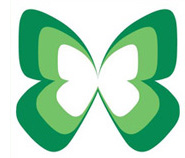 Proceeds from Greater than Graves' fundraising help to continue the incredible work being done by the Graves' Disease and Thyroid Foundation.
The Graves' Disease & Thyroid Foundation's (GDATF) mission is to provide public and professional education, patient and family support services, and to fund research.
Founded in 1990 as the "National Graves' Disease Foundation", the foundation's focus has since expanded to provide assistance to patients with thyroid eye disease as well as Graves' disease, Hashimoto's thyroiditis, thyroid nodules, and other conditions that affect thyroid hormone levels. The foundation works to educate the public regarding signs, symptoms, and risk factors for these disorders. It is the only national 501 (c)(3) non-profit dedicated to providing one-on-one support for patients, family members, and caregives impacted by these disorders.
To learn more about the GDATF, visit their website at GDATF.org