GTG 2011 Ride - Anchorage to San Francisco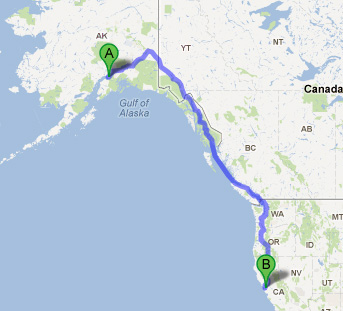 Michaela, Chris and Ben began their 2011 ride in Anchorage, Alaska. Out in front of them, Deb drove the support vehicle carrying food, clothes, camping gear and "bear mace" which ended up being used accidentally on fellow campers!
The ride took them through some of the most beautiful but desolate countryside in North America. The riders biked between 75-100 miles per day no matter what the weather conditions.
The pictures here are a sample of how they lived their 50 days on the road. While you're enjoying them, please consider making a donation for the 2012 ride.
Be sure to check out the videos in the Blog.